Check CIBIL Score Online | Check CIBIL Score by Pan Card/ Aadhar | Credit Score Check Free Online | Get Credit Score Report
Credit Information Bureau (India) Limited, also known as CIBIL, is a credit bureau that keeps track of and determines your credit score. The Reserve Bank of India has authorized the Credit Information Bureau India Ltd, as a credit agency (RBI). While CIBIL is the oldest, Experian, CRIF High Mark, and Equifax are the other three credit agencies that give you your credit report. Each credit bureau calculates your CIBIL Score separately based on credit information submitted to them regularly by banks and NBFCs. Because each credit bureau uses its methodology to calculate your credit score, your score will likely differ from one bureau to the next.
What is a CIBIL Score?
A CIBIL Score is a three-digit figure that lenders use to assess an individual's creditworthiness. A CIBIL Score, also known as a credit score, is a three-digit figure that indicates how successfully you have handled credit in the past, such as a home loan, personal loan, or credit cards. Good credit history and prompt repayment habits are indicators of a high CIBIL score. Your credit score is based on a scale of 900.   It ranges from 300 to 900 (with 900 being the highest). Bankers are more likely to grant you new credit if your credit score is higher. Lenders often want a score of 750 or above.
For inhabitants of India, the company delivers CIBIL Scores and reports. After calculating a user's credit history, the CIBIL score is generated by the agency. In addition, the organization offers credit report services to NBFCs and banks. It is one of the most important elements used by lenders to establish your borrower eligibility. A higher credit score entitles you to a larger loan amount with lower interest rates and more advantageous terms. As a result, it's critical to keep a decent credit score, which can be attained by financial discipline. Keeping track of your credit score assists you in a better plan for your financial objectives.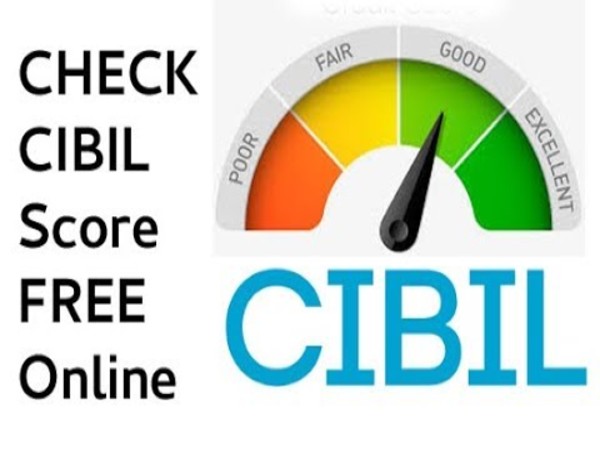 Range of Credit Score 
A CIBIL Score goes from 300 to 900, with the highest score being 900. Individuals with a CIBIL score of 750 or higher are generally regarded as responsible borrowers. The various Credit Score ranges are shown below.
NA / NH: Your CIBIL score will be NA / NH if you have no credit history, which indicates it is either "not applicable" or "no history." You will have no credit history if you have never used a credit card or taken out a loan. You should think about taking out credit because it will help you create a credit history and gain access to credit services.
CIBIL score of 350 – 549: A CIBIL score in this range is regarded as poor. It signifies you haven't paid your credit card payments or loan EMIs on time. With a Credit Score in this band, getting a loan or a credit card will be problematic because you are at significant risk of default.
CIBIL score of 550 to 649: A CIBIL score in the range of 550 to 649 is considered fair. But this is still not the best CIBIL score range, as only a few lenders will consider giving you credit. It implies that you have been having problems paying your bills on time. The loan's interest rates may potentially be higher. You must take deliberate steps to raise your Credit Score even higher to qualify for better loan terms.
CIBIL score of 650 and 749: If your CIBIL score is between 650 and 749, you're on the right track. You must continue your good credit habits to raise your score even higher. Lenders will take your credit application into account and provide you with the loan. However, you might not have the leverage in negotiations to secure the greatest price on a loan's interest rate.
CIBIL score of 750–900: This is a very good CIBIL score. It implies that you have made on-time credit payments and have a strong payment history. Banks will also issue you loans and credit cards if they believe you have the lowest risk of defaulting. 
What is Cryptocurrency
Advantages of a High CIBIL Score
A high CIBIL Score is essential as it provides several benefits. As a result, before applying for a loan, a prospective loan applicant must be aware of the benefits. The following are some of the advantages of having a high Credit Score.
Lower interest rates: The main advantage of a high CIBIL score is lower interest rates. The probability of default determines the interest rate. A strong credit score assures your lender that you will pay back the loan on time and in full. As a result, the danger of default is smaller than accepting a reduced interest rate from your lender.
High credit limit: A high credit limit shows that you are a trustworthy and reputable borrower, according to your CIBIL score. As a result, the lender may be less hesitant to increase your credit limit on your card or your loan amount.
Higher chances of approval: When you apply for a loan, any lender will obtain your credit record and do a credit check. Because of your good credit history and previous instances of regular and timely loan repayments, if you have an excellent credit score, your possibilities of obtaining a loan are extremely high. A high Credit Score also indicates that you haven't taken out numerous loans from various lenders, or that you haven't acquired debt that makes repayment difficult. As a result, the lender is certain that you will repay the loan in full and on time, and thus the chances of acceptance are great and almost certain. 
PM Mudra Loan
CIBIL Score Influencing Factors
The Credit Score represents a person's credit behavior, which includes loan/credit card application frequency, credit repayment history, and a mix of secured and unsecured credit, among other things. Some of the main factors that influence a person's CIBIL score are as follows:
| | |
| --- | --- |
| Payment History | 30% |
| Credit Exposure | 25% |
| Credit Type and Duration | 25% |
| Other Factors | 20% |
Your CIBIL score is affected by your loan repayment histories, such as prompt payment of credit card bills and EMIs.
Missing payments on your credit card bills or EMIs will hurt your credit score and, as a result, your potential to get new credit in the future.
Credit Combination:

Unsecured debt, such as credit card debt and outstanding personal loans, has a negative impact on your CIBIL score.
A well-balanced mix of secured and unsecured loans is beneficial.
Maintaining a high Credit Score can be as simple as having a mix of secured and unsecured loans.

The Credit Utilization Ratio (CUR):

The Credit Utilization Ratio is obtained by dividing the amount of credit used by the credit limit available.
A high credit usage ratio represents a considerable payback load, which affects your Credit Score severely.
An individual with a low credit usage ratio has higher creditworthiness and is more likely to be approved for additional credit.

Simultaneous Loan / Credit Card Applications:

Prospective lenders conduct hard inquiries when you apply for new credit cards or loans. 
These inquiries appear on your CIBIL report, lowering your Credit Score if many hard inquiries appear on your record at the same time.  

Credit Card Limit Expansion Occasionally:

Requests to extend your credit limit on your credit cards regularly may increase the number of hard inquiries.
This may have a negative impact on your CIBIL score because it may be interpreted by potential lenders as a high reliance on credit, resulting in a higher risk of default in the future.

Inadequate Credit History:
In the absence of credit history, it is hard for a lender to ascertain the risk category in which a user falls if he or she has never taken out a loan or used a credit card.
Inability to perform your guarantor responsibilities:
A guarantor is responsible for repaying the loan if the primary borrower defaults.
In the event of a loan default, the guarantor's CIBIL score is affected.
Karma Sathi Prakalpa Loan Scheme  
Steps to Check CIBIL Score Online
Following the steps mentioned below, you can check your CIBIL credit score online.
On the homepage of the website, click on the Get Your Score option.
Once you click on the link, an online form will open on the screen.
Now, fill in the form with all the required details like name, date of birth, id verification, residence, previous loan history, and other necessary details.
You will be directed to the payment page after completing the form and approving the modifications.
You can pay with a variety of methods, including credit cards, prepaid cards, and net banking. To obtain your credit report, you must pay CIBIL a fee of Rs. 470.
After completing a successful payment, you will be sent to an authentication page.
To confirm your identification with CIBIL, you will be requested to respond to five questions about your credit history, at least three of which must be answered properly. 
After that, within the next 24 hours, your report will be delivered to your email address.
If the authentication fails, you can complete out the application and mail it to CIBIL. The report will be sent to you by mail after that. 
Steps to Check Your Credit Score Using a PAN Card
The Permanent Account Number (PAN card) is used to generate and maintain your CIBIL score. Follow the below-given steps to check your credit score using a PAN card:
On the homepage of the website, click on the Get Your Credit Score using a PAN card.
After that select a subscription plan
Now, Enter all required contact details like mobile number, email address, date of birth, and residence address.
Once you have successfully entered all the details, you will need to create your login password.
Now, provide your PAN Card number
After that, agree to the terms and conditions and click on the Proceed to Payment button.
Now, Log in to your account via OTP authentication or email.
Once you are successfully logged in, the form will open on the screen.
Fill in the form with all the required details.
Finally, submit your form to check your CIBIL score
How Frequently do CIBIL Reports Get Updated?
Lenders will provide all of your financial information to CIBIL every 30 to 45 days which will include information about your payments, outstanding amounts, late payments, and other items. If you borrowed money from a minor lender, they may share your data with you once a quarter. When CIBIL gets this information, it will be processed and reflected on your credit report. You may not obtain the latest version if you purchase your CIBIL report within 45 days of paying your last dues. The current balances or amounts outstanding on your report may be wrong.